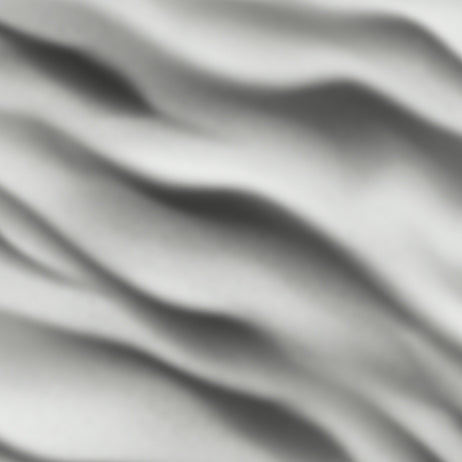 Preserving the Charm and Magic of Your Treasured Items
Make your jewels sparkle and dazzle with these essential care pointers!
What is 14-karat gold fill jewelry?
Gold-filled jewelry is has an outer layer of 14-karat gold pressure-bonded to a brass base. This manufacturing process will increase the longevity of the jewelry that generally lasts from 3-5 years. In order to qualify as "gold fill," the outer gold layer must be at least 5% of the piece's total weight. This means that gold fill jewelry typically has a slightly thicker outer gold layer when compared to vermeil.
Gold-filled jewelry is water-resistant. So, it means that you can exercise, sweat, and take a shower wearing your gold-filled jewelry. Gold-filled pieces will not rub off, fade, or tarnish. Yes, there are exceptions. Swimming pools (chlorine) and sulfur springs (sulfur) are a big no-no even for gold-filled pieces.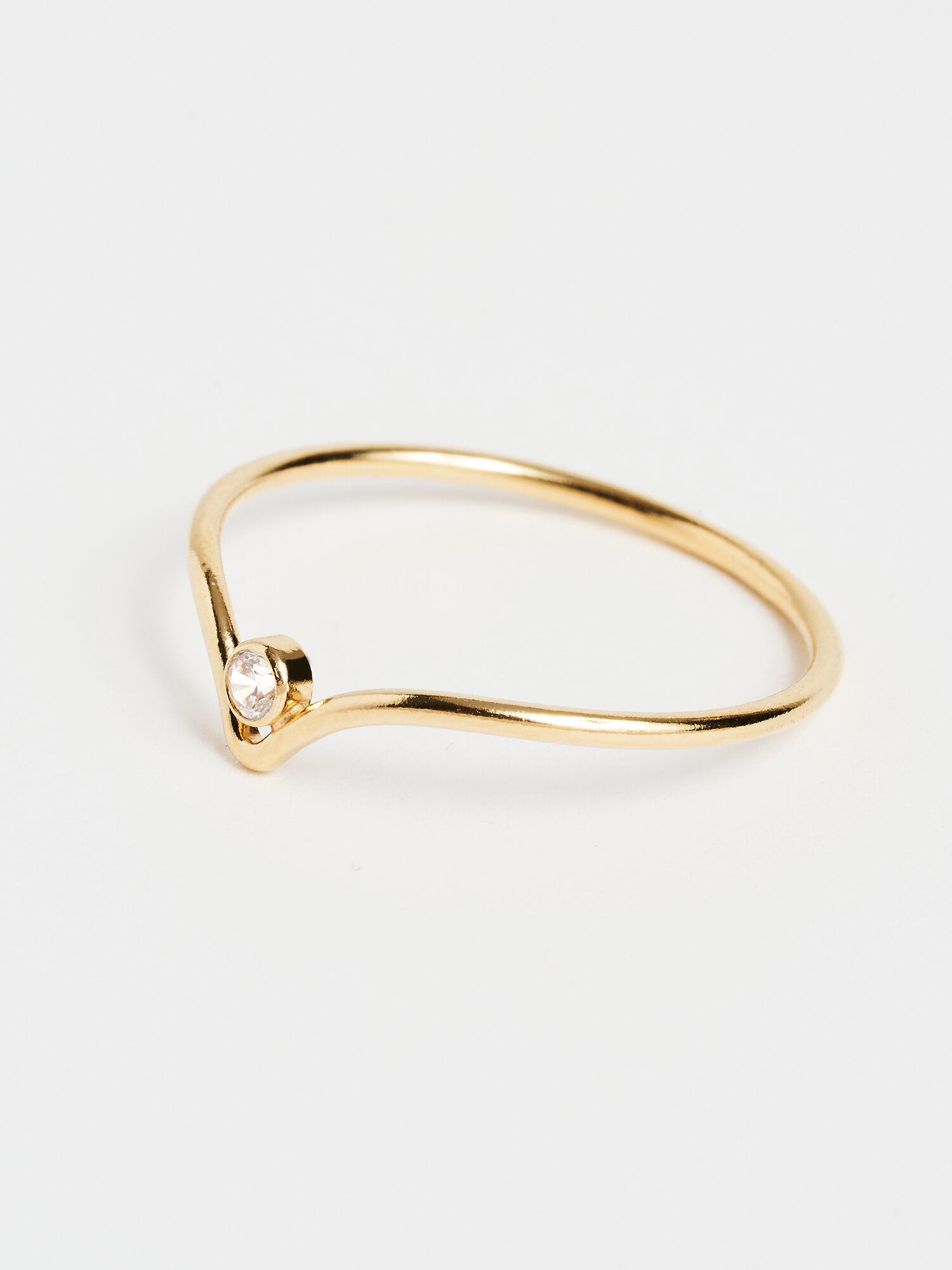 What is 14-karat gold vermeil jewelry?
Gold vermeil (pronounced "ver-may") means each design contains a sterling silver core coated in a thick outer layer of 14-karat gold. Due to this sterling silver core, gold vermeil is naturally hypoallergenic and can be highly durable when properly cleaned and stored. Unlike "gold plating" which often refers to a thinner coating around lower quality alloy metals, gold vermeil has a layer of gold that is, by definition, at least 2.5 microns thick, making it more durable and higher quality than gold plating.
Gold vermeil is, however, slightly more delicate than gold-filled jewelry, so make sure you maintain long-lasting shine by avoiding chemicals and abrasives, cleaning your piece with a dry cloth, and always storing it in your Quill storage pouch. Keeping your gold vermeil dry will also prolong the life of your piece.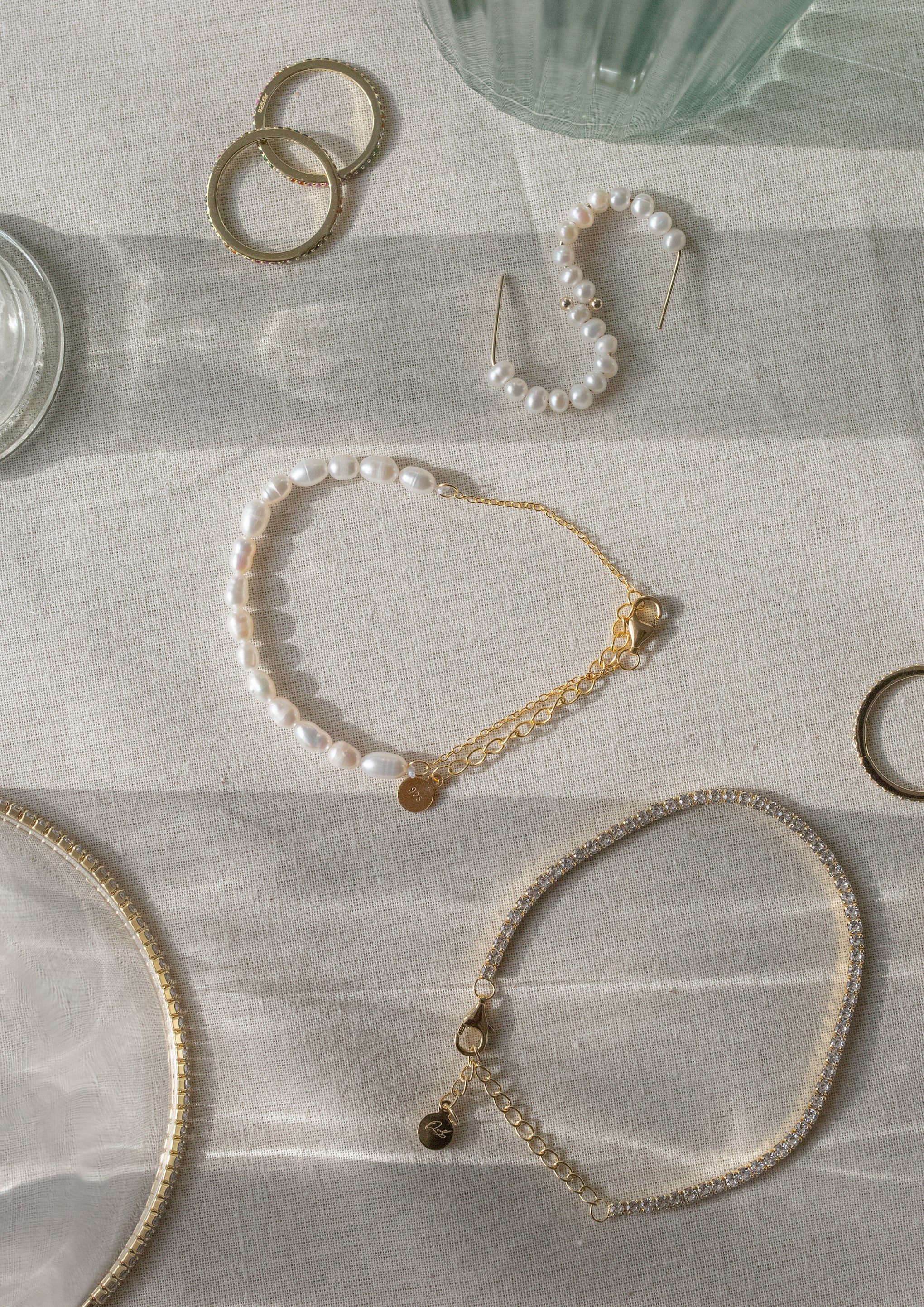 Let's address a few common myths and misconceptions about gold vermeil. All of the myths below are false, and we'll explain why!
Myths About Gold Vermeil

Myth 1: Gold Vermeil Will Rub Off After a Few Wears

False. Gold vermeil is different from cheaper, thinner gold plating. As such, gold vermeil is designed to last through many wears as long as it is taken care of properly. Because the core of gold vermeil is sterling silver, there is some potential for tarnish over time. Gold vermeil is much more durable than gold plating, but it does have potential for wear and will develop its own character with time.

Myth 2 - Gold Vermeil Will Rub Off In Water

Gold vermeil will not come off if wet, but keeping it dry will definitely help preserve its long-term shine and reduce normal wear. For this reason, you should take your gold vermeil jewelry off before swimming, working out, or showering–and here's why. Many of these activities expose your jewelry to moisture and chemicals could potentially tarnish your piece over time. This is why many people opt to remove their jewelry before swimming or showering.

Myth 3 - Gold Vermeil is the Same as Gold Plating

False! Gold vermeil, by definition, must have an outer layer of genuine gold that is at least 0.25 microns thick. Gold plating is often much thinner, and can be used over any lower quality metal alloy.

The gold plated manufacturing process is similar to the gold vermeil process; however, gold plated jewelry has a very thin layer of gold that can be placed over any metal, including options like copper and brass, while gold vermeil has a sterling silver base.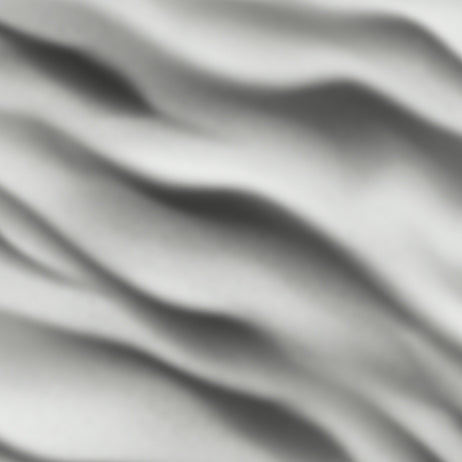 Everyday Gold Jewelry Care Tips
Gold is a naturally soft metal, which means you should avoid wearing your gold rings while doing activities that may scratch your items. To clean, gently wipe your jewelry with a soft fiber cloth to maintain its everyday shine. Regularly wipe your jewelry clean with a soft non-abrasive cloth to remove body oils, chemical residue from everyday products, and other potentially dulling elements. Avoid any harsh chemicals or formulated jewelry cleaners, as these may not be the best option for your gold jewelry. Instead, follow our deep cleaning instructions below. 
Note: Your gold vermeil jewelry prefers to stay dray, so avoid sweat and water whenever possible, and use a microfiber cloth to clean.
How to Clean Your Solid Gold Jewelry

Step One-

To clean your jewelry more deeply, add 1-2 drops of dish soap to a small bowl of warm water. Stir well until bubbly. Allow your jewelry to soak for 10 minutes.

Step Two-

Use a soft microfiber rag or bristle brush to gently clean away any residue on your jewelry that may not be visible to the naked eye. Soft bristle brushes are especially helpful in cleaning small hard-to-reach areas of your gemstone jewelry. A toothbrush is a great option for this type of cleaning!

Step Three-

Briefly rinse your jewelry off in a separate bowl of water that does not contain soap. Pat your jewelry dry with a microfiber cloth.
Gold Jewelry Storage Tips
Wipe your jewelry with a soft cloth before storing, especially long-term. This helps remove any body oils, moisture, or potentially damaging products that could cause tarnish if left for long. Keep each piece separate to minimize possible oxidation, ideally in individual bags, like the Quill storage bag that comes with your piece.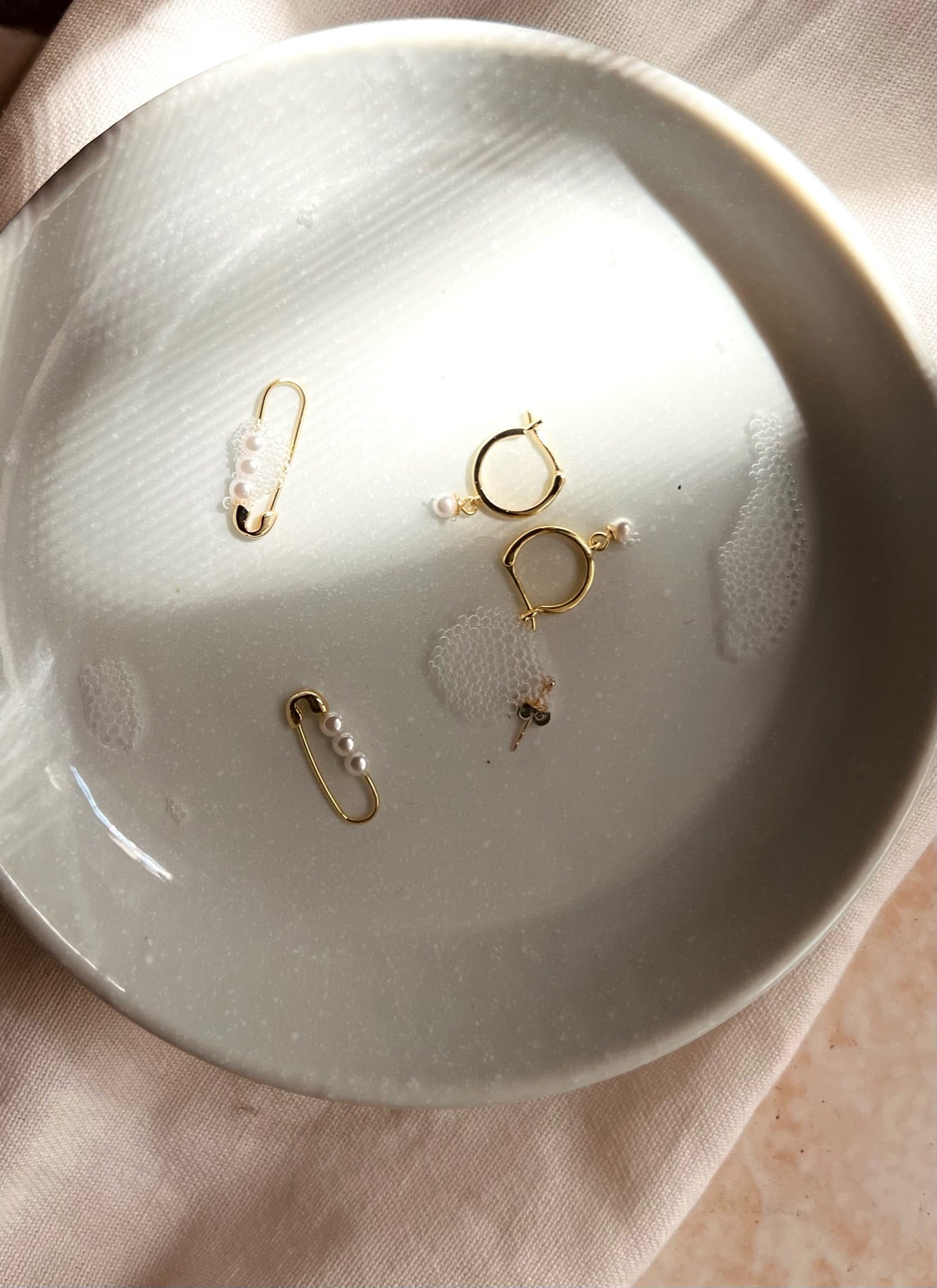 Benefits of Solid Gold Jewelry
While gold jewelry might all look the same, investing in a solid gold piece does offer some benefits in terms of long-term lasting wear and care. Solid gold jewelry can be polished and buffed in order to restore shine without fear of removing any outer layers. Because your piece is solid gold and does not contain any different metal layers, you'll never have to worry about outer layers wearing off after many wears or scratches revealing an alloy base. For this reason, many people like to invest in solid gold jewelry as a long-term investment. Solid gold is also more valuable.
True style can last a lifetime–let us show you how.
Types of Gold Jewelry
Our jewelry collection includes gold-filled jewelry, solid gold, and gold vermeil styles. Gold filled (or "gold fill") jewelry has a layer of gold pressure-bonded to a core metal, typically brass, and gold vermeil is a 14-karat gold coating over sterling silver base. Solid gold means your piece is made entirely of gold, making it safe to polish and buff without fear of discoloration or damage.
Be sure to read the description of each product to understand which type you are purchasing, and make yourself familiar with cleaning practices before cleaning your jewelry!