Meet four inspiring female entrepreneurs who own small businesses in San Francisco
Like every other aspect of our lives, entrepreneurship also has its ups and downs and a wild ride in between. But as the saying goes, "No Risk, No Magic". 
We've invited four female founders who are also based in San Francisco, California, to share their experiences and thoughts on being a small business owner and tips on navigating the entrepreneurial life. These four women are truly inspiring for Quill and we hope that you enjoy meeting them as much as we did.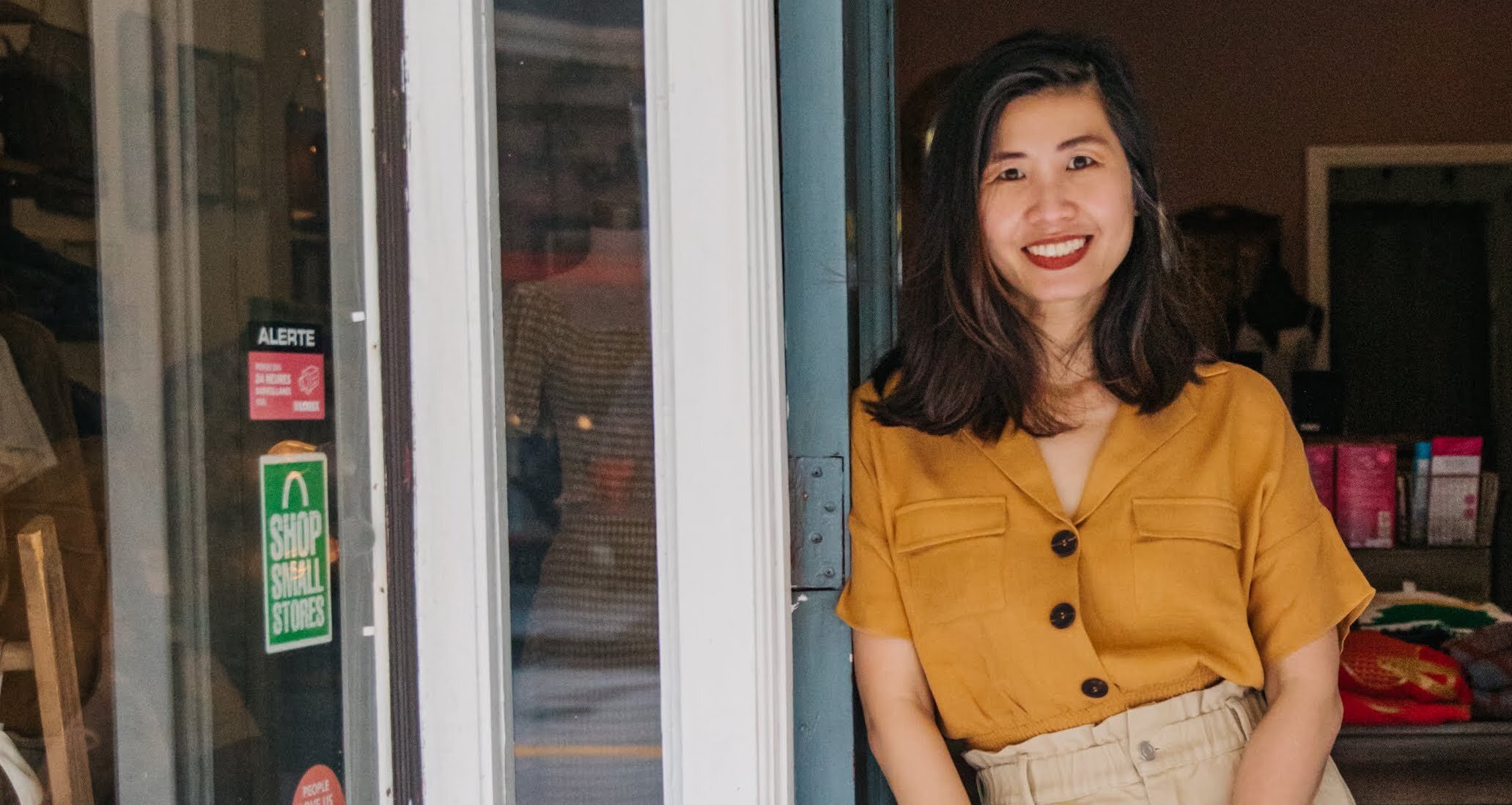 Jasmine Tan
Business Principal, Picnic
1808 Polk St. in San Francisco.
As perfectly described by Jasmine, Picnic is the "go-to gift store for the Russian Hill neighborhood in San Francisco", an urban emporium where you can home decor, gift items (including items for babies!), an amazing candle selection, and women's clothing and accessories. The store opened in April 2004 and has been in the same Russian Hill location ever since: "We are an Aladdin's cave, packed to the gills with something interesting to look at every turn!", said Jasmine.
Quill Team (QT): What motivated you to start a business?
Jasmine Tan (JT): It was always a dream to open up an emporium of sorts, in a neighborhood where locals could shop. Picnic started on a whim, a fanciful scheme between two friends who felt they could do better. After looking around at the boutique selections in San Francisco, we felt we could create a successful boutique that people would want to shop in, with well-curated, affordable items. We wanted to sell pretty at a pretty penny. And after 16 years, I believe we've stayed true to that.
QT: What advice would you give to women starting out her own businesses during these times?
JT: Find your niche and stick to it. Don't be someone else, just be yourself. Ultimately you're going to have to convince people to buy your product and it has to be something you're sincerely passionate about and proud to sell. But don't forget to have fun in the process. If you love what you do, it will carry you through life. If not, it's just another job and you might as well find something else that pays you a steady salary without the stress and heartache.
QT: Is there anything about the entrepreneurial life you wish you have learned before?
JT: Building relationships. It's so much better going through it when you have a support group. No person can do it all, if you find you need help in specific areas, hire for that specialty. If you network with others in your industry, you won't find it that lonely and it's great to bounce ideas off fellow entrepreneurs.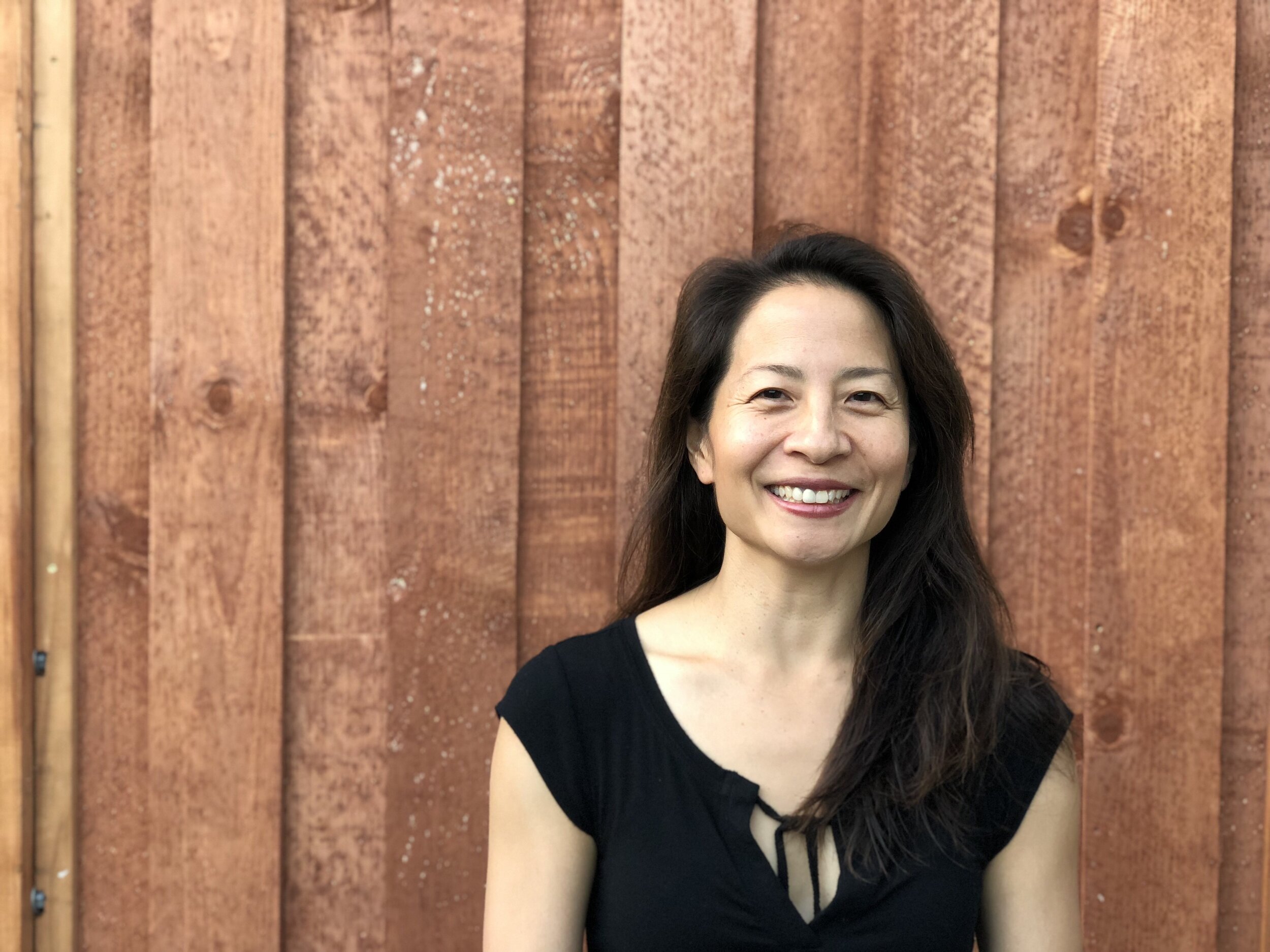 Lenora Lee
Founder/Artistic Director, Lenora Lee Dance
Photo Credit: Hien Huynh
Founded in 2007, Lenora Lee Dance (LLD) integrates contemporary dance, film, music, and research and has gained increasing attention for its sustained pursuit of issues related to immigration, global conflict, and its impacts, particularly on women and families. LLD creates works that are both set in public and private spaces, intimate, and at the same time large-scale, inspired by individual stories as well as community strength.
Lenora has been a professional artist since 1998, and has been running her own dance company since 2007: "I've collaborated with many interdisciplinary artists, have danced with several groups, created work as an independent artist, and have worked in non-profit and arts administration since 1998.", affirms Lenora.
Quill Team (QT): Is there anything about having your own business you wish you have learned before?
Lenora Lee (LL): Receiving my B.A. in Dance: Performance & Choreography from UCLA did not prepare me for the business responsibilities that came with figuring out how to build a sustainable life as an independent artist, choreographer, and director of a company. Running the dance company is like running a small business. I often feel torn between my responsibilities as an administrator versus artistic director, as I must wear multiple hats in this field. I did take an arts administration course my last year in college which provided templates to grant writing and fundraising. However, one cannot fully be prepared with business know-how until actually being faced with learning it on the spot. Educational institutions don't have enough courses to prepare potential artists for the real world, and I think emerging artists would benefit tremendously from it and, after college, from arts administration workshops and mentorship. If I hadn't had extremely generous mentors who were working artists, I would not have pursued a career in the arts.
Hien Huynh & Johnny Nguyen in "Within These Walls" (2019) and Chloe Luo & Johnny Nguyen "Dreams of Flight" (2019) by Robbie Sweeny
QT: How do you manage to build meaningful relationships with potential partners, new clients, and other entrepreneurs? Do you have any tips for other female founders seeking new relationships?
LL: I have learned over the years that new relationships are often built upon existing relationships, and that collaboration is critical to success. I also leave the door open to the fact that I could have interesting discussions or encounters with almost anyone. 
I've learned that patience and relationship building is incredibly important, and that oftentimes we cannot approach people, organizations, or potential partnerships in a transactional manner, but that relationships are built over time, sometimes over the course of 3-5 years before a collaborative project actually manifests. It's being able to invest in others, invest in the process of learning from one another, and in looking at the long term, and the larger goals of the company.

My path hasn't been linear, and to feel that each person must take the same steps in order to be a success is a false assumption. What I would recommend to others is being true to who you are, recognizing your strengths and the strengths and abilities of others, as well as understanding that encouraging others to grow and helping them pursue their own values will create a stronger and more dedicated team in the long run.
I try to be democratic in the way the company makes decisions. Over the years I've felt more and more comfortable seeking feedback from everyone involved, getting to know each person better, and being less fearful of needing to be in control of certain outcomes. 
It's important for women to manifest the greatest potential in their careers. If we don't give ourselves the chance to grow as individuals and leaders, we may regret it later in life, and or take fewer risks as we get older. What has helped me stay focused over the years is recognizing when and why I feel insecure or afraid, and tell myself to get over it, that what we are working toward is much larger than me as a person, that we are all contributing together to the collective vision, and to make the magic of performance and relationship building happen.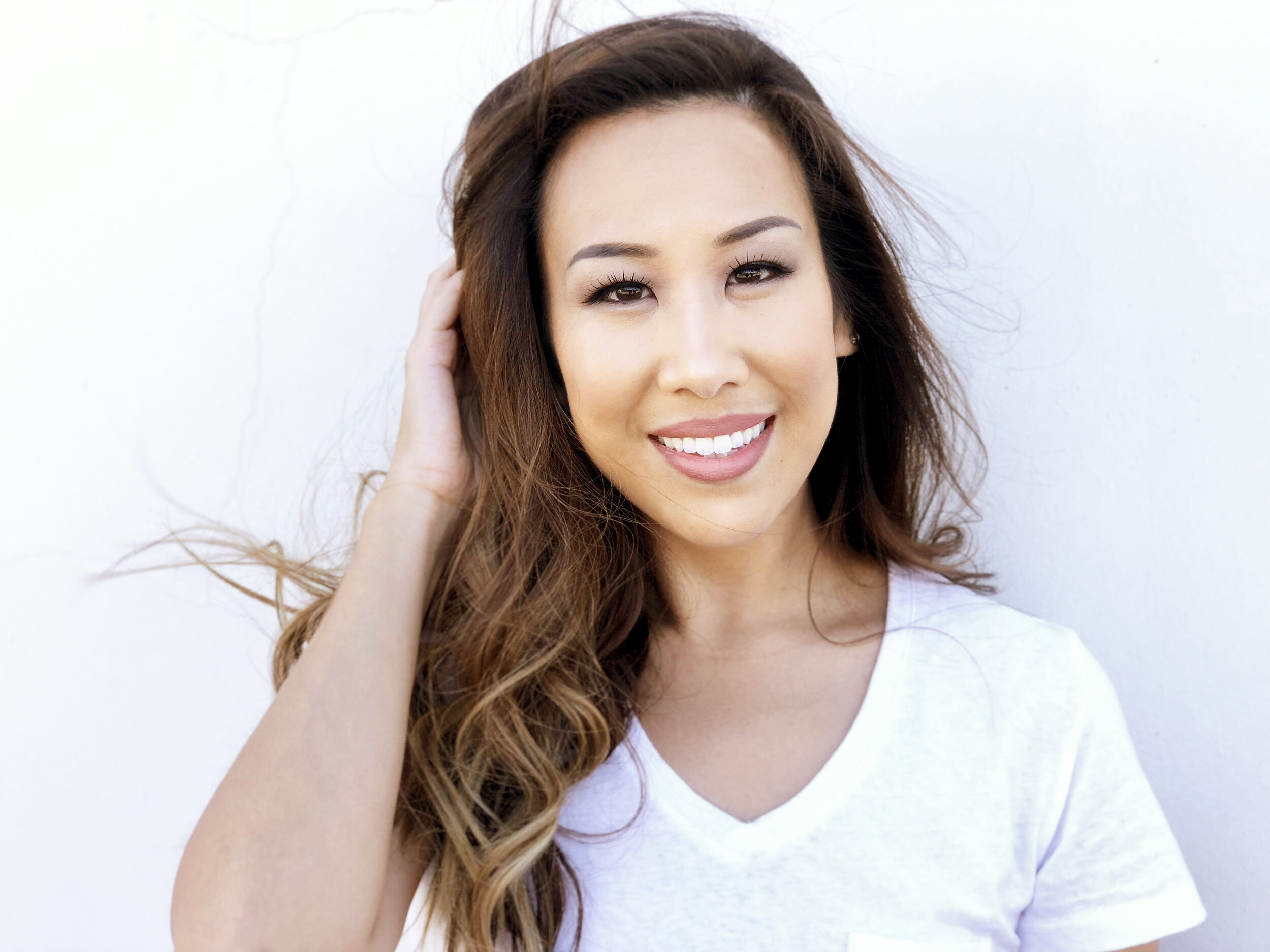 Michelle Tu
Owner & CreativeDirector, ModernTheory
Michelle Tu describes her Modern Theory as a premium candle company that's both chic and eco-friendly "My hand-poured candles are made with sustainable ingredients and non-toxic, nuanced fragrances. They're designed to spark moments of bliss and elevate your everyday living space", affirms Michelle. Initially started as a creative project, Michelle enjoyed making candles, curating scents, and designing packaging so much that she decided to turn it into a business. In April 2019, she soft-launched Modern Theory to family and friends and now her products are carried in 11 retail stores.
Quill Team (QT): Can you talk about one thing that has changed from the day that you started your business to now? And what about one thing that hasn't changed?
Michelle Tu (MT): My confidence! It's grown in a lot of different ways, from getting more comfortable with cold outreach, to listening to my own voice, to trusting my creative skills.
What hasn't changed is how much I enjoy building Modern Theory. I'm so grateful to do work that I love every day (challenges and all!) and grow a business that embraces my creativity and authentic self. More importantly, I get to create products that help people connect with moments of joy and add a touch of style to their homes.
QT: Is there something you wish you have learned before about being an entrepreneur?
MT: I really wish I had learned more about branding before starting a business. Branding is incredibly important to any business, especially in this day and age. Having a solid branding strategy before launching a business can help you better understand your target audience, craft your brand story, and how to position your product or service.
QT: Do you have a favorite podcast/book/influencer that you always listen/read when looking for business content?
MT: Oh, this is hard! I don't know if I can name just one, so I'll name my top three and hope that everyone checks them out. They all provide fantastic business content, from exciting startup news to the latest business trends. 
Supermaker - I'm a huge fan of Jaime Schmidt (founder of Schmidt's Naturals). Her business media platform offers really helpful resources for creative entrepreneurs like myself.
Sarah's Retail Diary - My friend Sarah's awesome newsletter helps me keep a pulse on everything that's going on in the retail industry.
The Hustle - There's always so much to read in the business world, so I really enjoy the snackable content and witty humor from this business newsletter.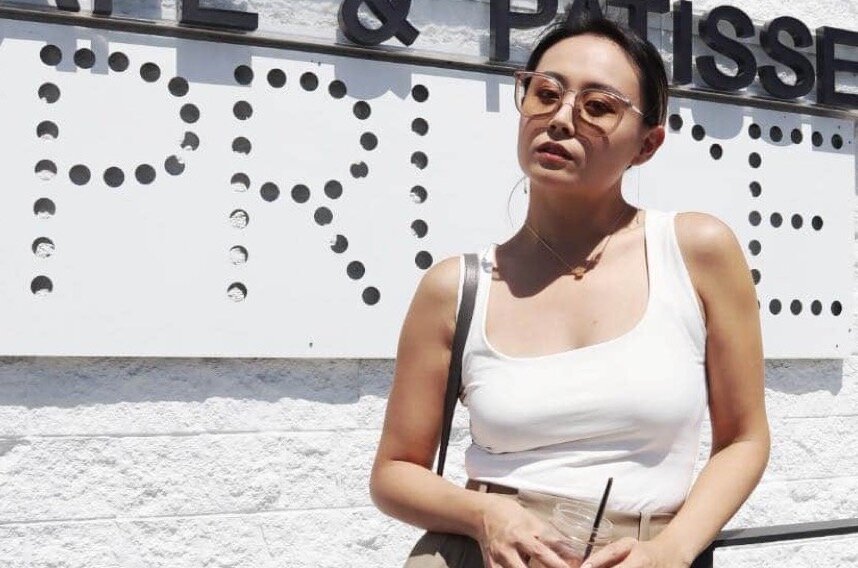 Joanne Lu
Owner/Designer, Mute by JL
With effortless chic styles to support women's everyday life, Mute by JL represents an independent woman image that is brave, humble, and exquisite to the world: "From home to work, from day to night", as narrated by the founder, Joanne Lu, who founded her company in 2015, two years after graduating from the Academy of Art University.
Quill Team (QT): Do you remember the day you launched your business? How was the feeling of starting your journey as a female entrepreneur?
Joanne Lu (JL): The day I launched my business, I got many questions from friends around me asking the meaning of the brand name. Why Mute? Mute is my life philosophy, and I would love to share it with everyone. I hope when people meet a new thing, they can mute their judging minds for a while. And just watch how it goes. Maybe after you get to know it and you don't like it. That's ok. At least we didn't label it before we actually know it.
I am the lucky one. I didn't have a challenging feeling of becoming an entrepreneur. To be honest, I didn't even realize I was no longer just a designer. If I knew there would be tons of operation jobs waiting, I would probably start it later. Sometimes you just can't be scared too much, but trust yourself. 
QT: Does the reality of an entrepreneurial life align with your previous expectations about the role? 
JL: Running a small business is an exciting job to do. You wake up in the morning with zero ideas of what is going to pop up today. You have to deal with every single detail. It could be that the customer didn't receive the package on time. It could be finding bugs for your website. It could be the textile supplier short on one fabric, and you have confirmed to your client the shipment is departing the next week. You don't even have time to allow your brain to output the signal of 'I can not do this.' All you know is 'figure it out and make it work'. It is a tough game, and full of achievability after you unlock the next stage.
QT: Can you talk about one thing that has changed from the day that you started your business to now? And what about one thing that hasn't changed?
JL: A lot of changes, mostly good changes. One thing that hasn't changed is the inspiration for making this brand. It's always to understand women better and provide solutions to optimize women's life. We design comfortable yet stylish. We want to empower women by giving them 5 more minutes of sleep in the morning, 3 more seconds of attention in meetings, and 1 more way show the world how confident they are.
We feel so inspired by those four amazing female founders! Leave a comment below and let us know if you want more content on entrepreneurship :)
---